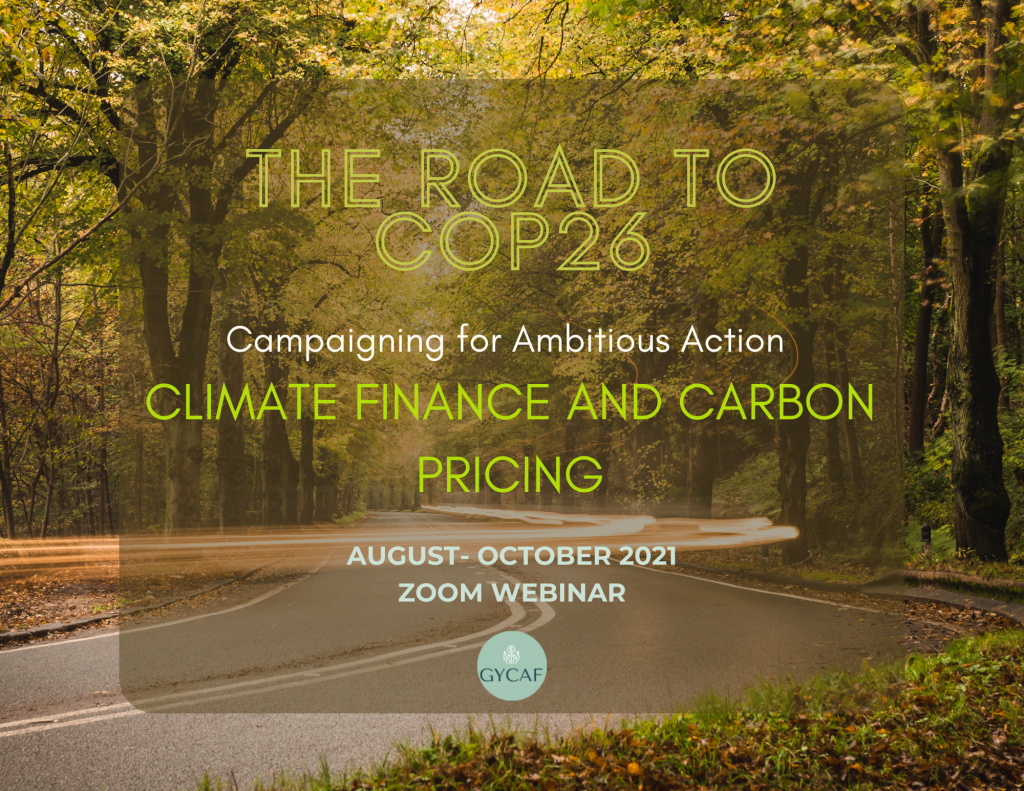 At the end of October 2021, member states and observer organizations will gather in Glasgow for the 26th Conference of Parties. Top of the agenda will be finding ways to mobilize US$ 100 billion every year in climate finance. This ambitious target requires the involvement of all stakeholders both in the public and private sector, to play their part towards resource mobilization.
The Global Youth Climate Action Fund, hosted by BLI Global and supported by Drop Access, has set an ambitious target to raise and invest US$100,000,000 into youth-led climate action projects by 2030. As part of the readiness program of the fund, a capacity building session is planned to take place between August and October 2021. The session picks up as season II of the climate finance and carbon pricing webinar series that took place last year. The virtual sessions are scheduled to stream through zoom and will include practitioners in the field of climate finance and carbon pricing, organizations that are already leading the way towards ambition, and young people who are solving for climate through innovation.
With support from the Global Ethical Finance Initiative (GEFI) and Citizen's Climate International, the GYCAF is running the session under the Road to COP26 campaign. The session will begin with a global outlook on climate finance and carbon pricing in relation to COP26 and today's economy. Regional breakout sessions will follow suit to provide context from stakeholders on the ground. Providing a platform for young people and key stakeholders to explain and discuss their positions and priorities will promote inclusive thought sharing and a shared appreciation of the true needs of communities at the grassroot.
We invite you to sign up for the event on eventbrite or zoom registration and to share the event within your networks. Together we can achieve the ambitious targets spelled out in the Paris Agreement.